Paul George was driving to the lane and scoring at will. Lance Stephenson was hitting his 3-pointers and barking. Myles Turner was posterizing center Tristan Thompson.
Bankers Life Fieldhouse was rocking Thursday night (Friday Manila time). The Indiana Pacers led 74-49 at halftime and were on their way to climbing back into their Eastern Conference first-round series against the Cleveland Cavaliers.
About an hour later, LeBron James and Cleveland had torn the hearts out of the Pacers and their fans, having completed the largest comeback in NBA playoff history.
With two of the Big 3 on the bench for the entire fourth quarter, James led a bunch of "cerebral players" as the Cavs beat the Pacers 119-114 to take a commanding 3-0 lead in the series.
Game 4 is Sunday (Monday Manila time) at Bankers Life Fieldhouse in Indianapolis and the Pacers will be fighting for their playoff lives, knowing they let one get away. Indiana has never been swept in a seven-game playoff series.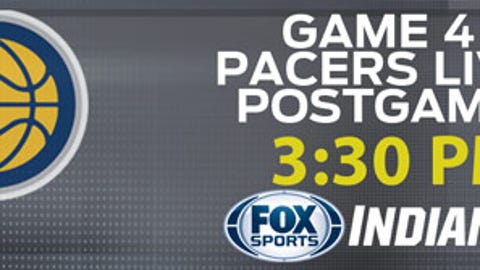 "There are three things in life," coach Nate McMillan said. "You can give in. You can give up or you can give it all you got. I expect us to give it all we can."
The Pacers played that way in the first half Thursday as they set a team record for points scored in a half with 74. But the second half was a different story.
"We came out in the second half with a 25-point lead and had a chance to put our foot on their throat," said George, who tallied 36 points as well as 15 rebounds and nine assists. "Instead, we came out relaxed and just allowed them to step into wide-open 3-pointers."
James finished with 41 points, 13 rebounds and 12 assists. Kyrie Irving and Kevin Love did not play in the fourth quarter — not one second.
Coach Tyronn Lue went with a group of veterans who understood where they needed to be on offense and were willing to play lock-down defense. Iman Shumpert didn't score, but he harassed George enough where the Pacers star finished the game 10 of 28.
"Our bench definitely got the game ball tonight," James told the Cleveland Plain Dealer after the game. "Channing (Frye), Shump (Iman Shumpert), D-Will (Deron Williams), Kyle (Korver), those guys came in and gave us huge minutes. We needed everything from them."
With that group on the floor, the Cavaliers shot 62 percent from the floor and outscored the Pacers 35-23 in the fourth quarter.
"They were awesome," Irving said of the bench group that helped finish the game. "They had us going crazy on the bench."
Frye was especially deadly, scoring 11 points in the fourth quarter and finishing with 13 points, four rebounds, two steals and one block in 20 minutes.
While Cleveland took Friday off, the hangover from Thursday's loss permeated a quiet Indiana practice on Friday.
"It's weighing on me today," George said. "It will weigh on me tomorrow, probably up until Sunday."
McMillan said his team was "(ticked) off … that we allowed that game to get away, which we should be."
"We had control of that game and you need to learn a lesson from that game," the coach added. "It's a 48-minute game and you have to come out with even more urgency in that third quarter to put this team away."
The Pacers' approach to Sunday's game is simple: win or go home.
"We've got one on our floor," George said. "We've got to treat it as our Game 7 and we've got to look at this series as four Game 7s. We've got to do it one game at a time."
Indiana players believe they can come back and win.
"No doubt," Myles Turner said, "if we have any pride at all."